Skyline College/North San Mateo County Oral History Archives, Skyline College Library
Student project for LSCI 110 – Digital Oral Research Project, Skyline College
Title: Life and Times of Ben Fernandez
†By Raeven Fernadnez
†To see the video, just click on the play button to hear the 2012 interview.
†During Bens interview I ask him simple questions such as, how life was like in the Philippines, and what job he had, and why he moved to America. Ben answers all these questions, and goes into detail about his life in the military.
He also talks about how he ended up in Daly City California from the Philippines.
†<![if !vml]>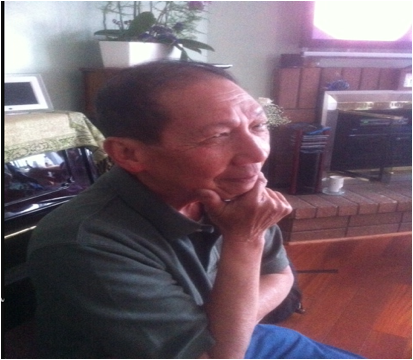 <![endif]>

This Photo is of my grandfather, Ben Fernandez.† Born in the Philippines where he was one of four children. He was a

military officer in charge of one of the Philippines finest battalions. HE moved to America during the 1980ís.

†He now lives in Daly City where his story was told.

Table of Contents:
1. Segment 1:The start
2. Segment 2: Plans of The Future

3. Segment 3: Past Thoughts

In this video, I get to the root of Ben Fernandezís past in the Philippines.

What he did, what he wanted to do, and the reason behind coming to America. †

<![if !vml]>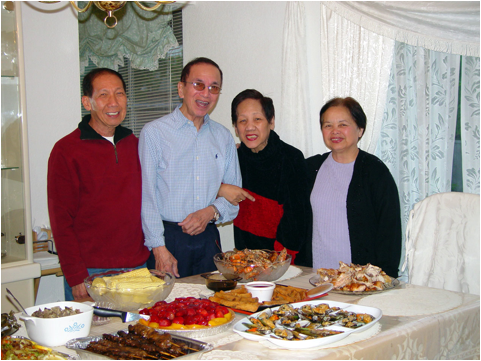 <![endif]>
††††††††††††††††††††††††††††††††††††††††††††††††††††††††††††††††††††††† ††††††††††† ``My grandparents on both my Mom and Dads side.
Segment 2 Title: Plans of The Future

<![if !supportLineBreakNewLine]>
<![endif]>During this part of the interview I ask my grandfather Ben where he first
landed in the America. He also talks about he ended up in Daly City.
<![if !vml]>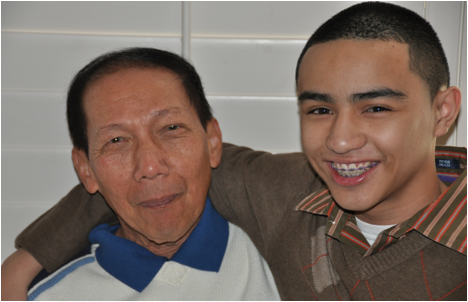 <![endif]>

Me and my grandfather having a good time during a family party
<![if !supportLineBreakNewLine]>
<![endif]>


<![if !supportLineBreakNewLine]>
<![endif]>

During this last part of the interview I ask Ben how he became a military officer.

He talks bout how life was being an officer in the Military, from the benefits, to responsibilities.

He talks abut it all. †

<![if !vml]>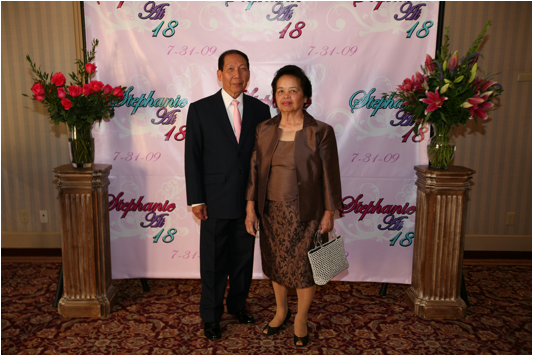 <![endif]><![if !vml]>

<![endif]>
†Both my grandpa and grandma on my fatherís side during my sisters Cotillion

††††
---
last revised: 5-17-12
by Eric Brenner, Skyline College, San Bruno, CA
These materials may be used for educational purposes.† North San Mateo County Oral History Archives, Skyline College Library.
All commercial rights are reserved. To contact the coordinator, or send comments or suggestions, email: Eric Brenner at brenner@smccd.edu†