Project of the Skyline College Library North San Mateo County Oral History Archives
Student project for LSCI 110 – Digital Oral Research Project, Skyline College
Marie Rivera Yip
A Woman Of Great Strength and Desire
Click on the links below to hear audio segments from a November 2nd, 2004 interview by Gina Zhilitskaya with Marie Yip, the hardships and the struggles of a Filipina in early 1900s
 <![if !vml]>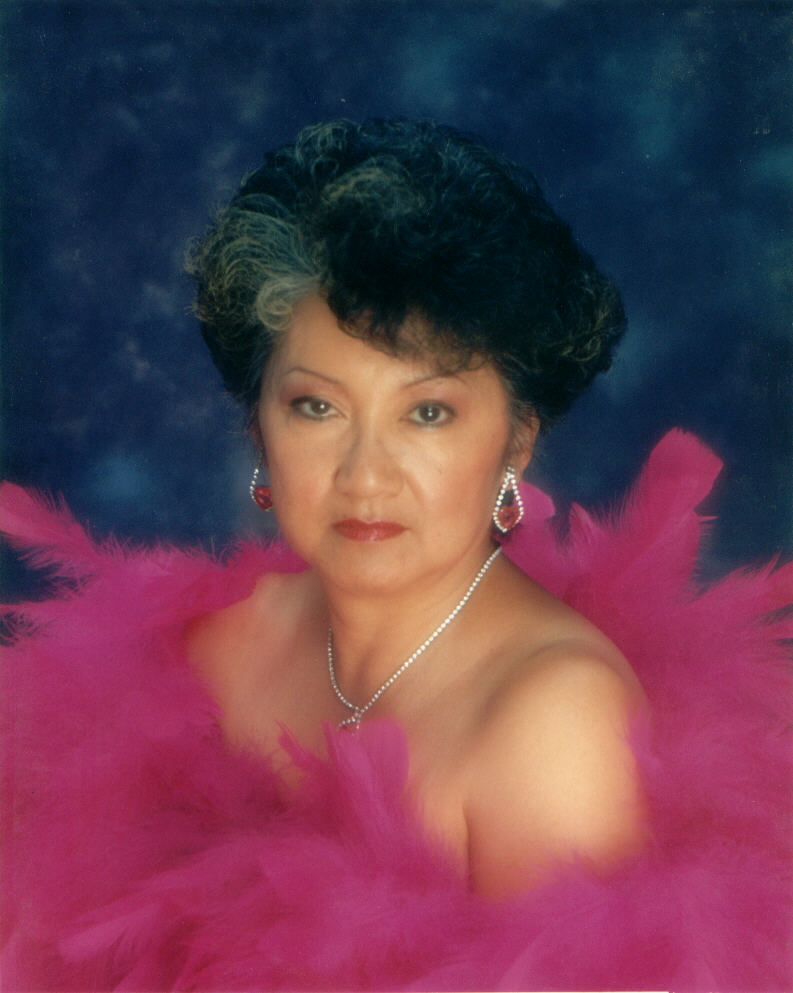 <![endif]>
Marie at 50
Contents:
1. Family Background
2. Parents Coming to America
3. Holiday Celebration
4. School
5. Elementary school and discrimination
6. Filipino Immigrants
7. Life during WWII
8. Housing Discrimination
9. Working for the County
10. Being part of the Filipino Culture
11. Giving and taking from the culture
Audio Files of the interview:
<![if !supportLists]>1.<![endif]>Family Background (1.3MB)
Marie talks about her husbands, children and life in the 21st century.
2. Parents Coming to America
"My dad came first, to seek his fortune, mom followed, I guess she got tired of waiting"
3. Holiday Celebration (.26 MB)
Celebrating holidays, what Marie's family felt was necessary.
4. School<![if !supportNestedAnchors]><![endif]> (.57 MB)
Racial discrimination, cliques, and the beginning of a beautiful friendship.
See the picture of Marie and Vangie (below).
5. Elementary School and Discrimination (.54 MB)
Hardships faced in elementary school, nicknames, and hatred, protected by "uncles."
See the picture of Marie at 8 years old (below).
6. Filipino Immigrants (1.23 MB)
The treatment of Filipino immigrants regardless of age or status.
7. Life during WWII (1.5 MB)
Marie's mom's business was bought from a Japanese family that was taken to camp.
See the Picture of Marie (below) next to the cleaners, the same cleaners that her mom bought, and they all lived in.                           
8. Housing Discrimination (.8 MB)
"My money is green just like yours, that shut him up"
9. Working for the County (2.4 MB)
Marie worked for the county, her way of giving back to the community.
10. Being part of the Filipino culture (5 MB)
Marie relates herself to the Filipino culture and talks about what she does to feel more part of it.
11. Giving and taking from the culture (1.6 MB)
Marie has contributed to a book and is now part of Filipino American National Society trying to learn about herself and her culture through book readings, and talking to the younger generations about what they know.                                  
1<![if !vml]>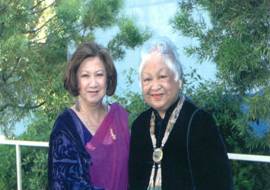 <![endif]>2<![if !vml]>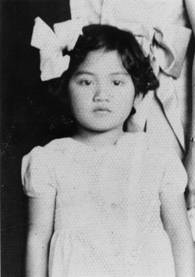 <![endif]>3<![if !vml]>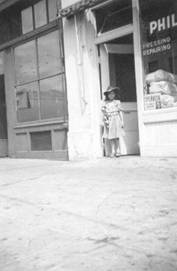 <![endif]>
*Theseaudio files may be played with Windows Media Player or Real Player.
To download a free copy of Windows MediaPlayer, click here.
Todownload a free copy of Real Player, click here.
---
last revised: 1-18-05
by Eric Brenner, Skyline College, San Bruno, CA
These materials may be used for educational purposes if you inform and credit the author and cite the source as: North San Mateo County Oral History Archives, Skyline College Library. All commercial rights are reserved. To contact the author, or send comments or suggestions, email: Eric Brenner at brenner@smccd.net