Skyline College/North San Mateo County Oral History Archives, Skyline College Library
Student project for LSCI 110 – Digital Oral Research Project, Skyline College

Click on the links below to watch video segments from an April 2010 interview by Karisa Plurad with
Leo Plurad, who pursued to live in America for his family.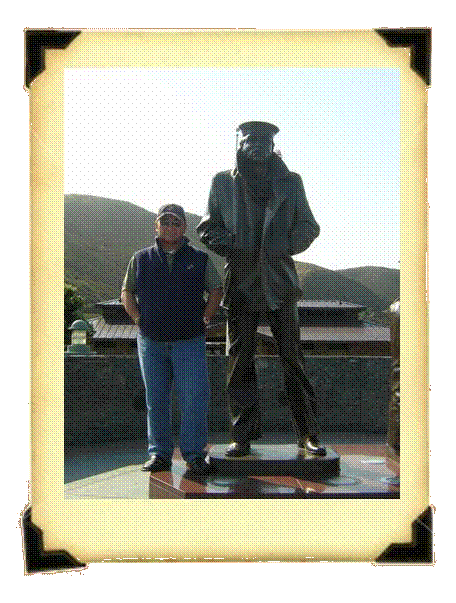 INTRODUCTION
1. His Life in the Philippines
2. Before leaving home – Marcos Regime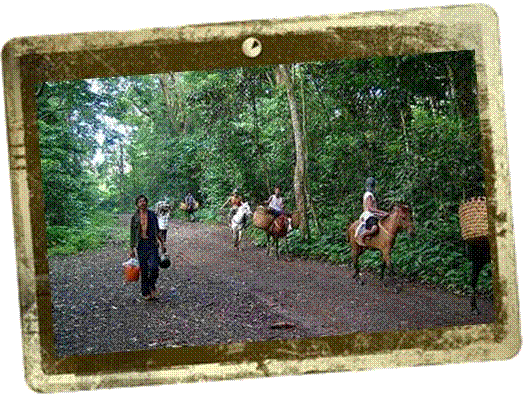 Conditions before leaving, the Philippine Government-Marcos Regime, reasons to decision of leaving, and feelings upon leaving.

The people and government during Ferdinand E. Marcos' declared Martial Law.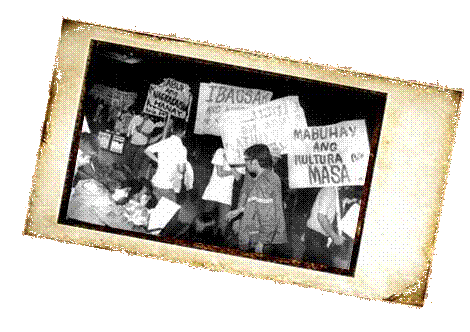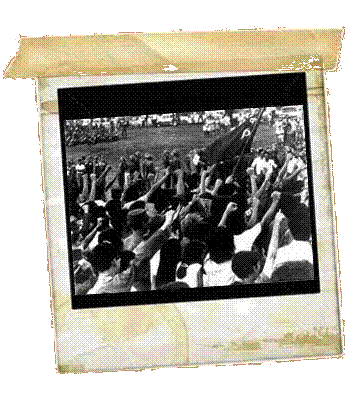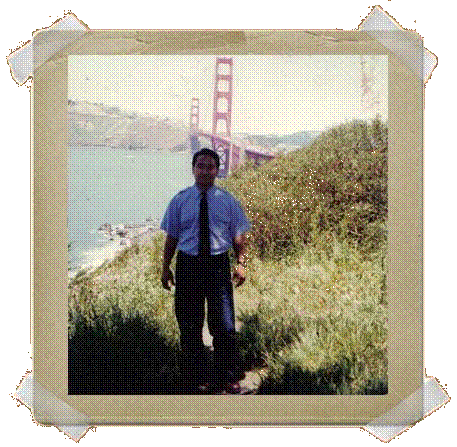 Image sources:
Title: http://bulatlat.com/images/3-32/martial%20law2.jpg
Title: http://bulatlat.com/images/3-32/martial%20law4.jpg
---
Last revised: 5-17-10
by Eric Brenner, Skyline College, San Bruno, CA (brenner@smccd.edu)
These materials may be used for educational purposes. North San Mateo County Oral History Archives, Skyline College Library.
All commercial rights are reserved. To send comments or suggestions, email: kjcichletz@gmail.com