Skyline College/North San Mateo County Oral History Archives, Skyline College Library
Student project for LSCI 110 – Digital Oral Research Project, Skyline College
Ana Duenas
Click here to read the essay, "Two Homes, Two Hearts," by Chelsea Vratari
Click on the links below to see video segments from an April 2010 interview by Chelsea Vratari with Ana Duenas,
who is an immigrant from the Philippines, who has chosen to live and fulfill her life in America and live the American dream.
<![if !vml]>
<![endif]>
Ana with her family eating KFC upon arriving to America
Table of Contents:
1. Intro of Ana Duenas
2. Differences in America
Segment 1
Intro of Ana Duenas
Describes her life in America and Phillipines, such as work and living situations.
<![if !vml]> <![endif]>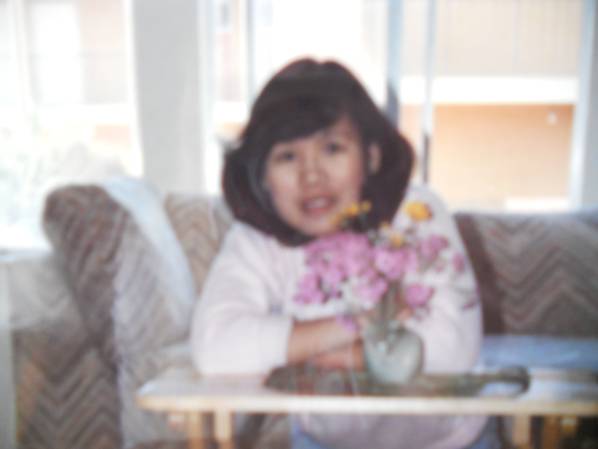 Ana Duenas
Segment 2
Differences in America
Ana describes differences in cultures and expectations upon arriving in America
Ana Duenas
<![if !supportLineBreakNewLine]>
<![endif]>

<![if !supportLineBreakNewLine]>
<![endif]>
Segment 3
The American Dream
Ana discusses labeling of Filipinos, opportunities in America, and things missed from the Philippines
<![if !vml]> <![endif]>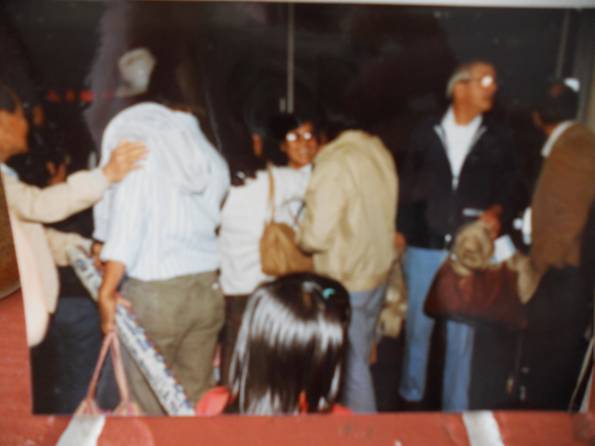 Ana Duenas arriving in America
---
last revised: 5-23-11
by Eric Brenner, Skyline College, San Bruno, CA
These materials may be used for educational purposes.  North San Mateo County Oral History Archives, Skyline College Library.
All commercial rights are reserved. To contact the coordinator, or send comments or suggestions, email: Eric Brenner at brenner@smccd.edu